Psychological science faculty members have laboratories that conduct research across a wide range of specialties in our Department. Many of these labs employ graduate and undergraduate students, giving them hands-on research training.
To inquire about becoming a research assistant in a faculty lab, please contact the lab's PI.
Behavioral Neuroscience
Our concentrations in behavioral neuroscience and neuroscience offer a wide variety of approaches and methods for studying the relationship between the nervous system and behavior. Behavioral neuroscience emphasizes electrophysiological, genetic, pharmacological, and neurochemical analyses of sensory, motor, motivational, and cognitive processes organized by the forebrain, along with animal models of neuropsychiatric disorders.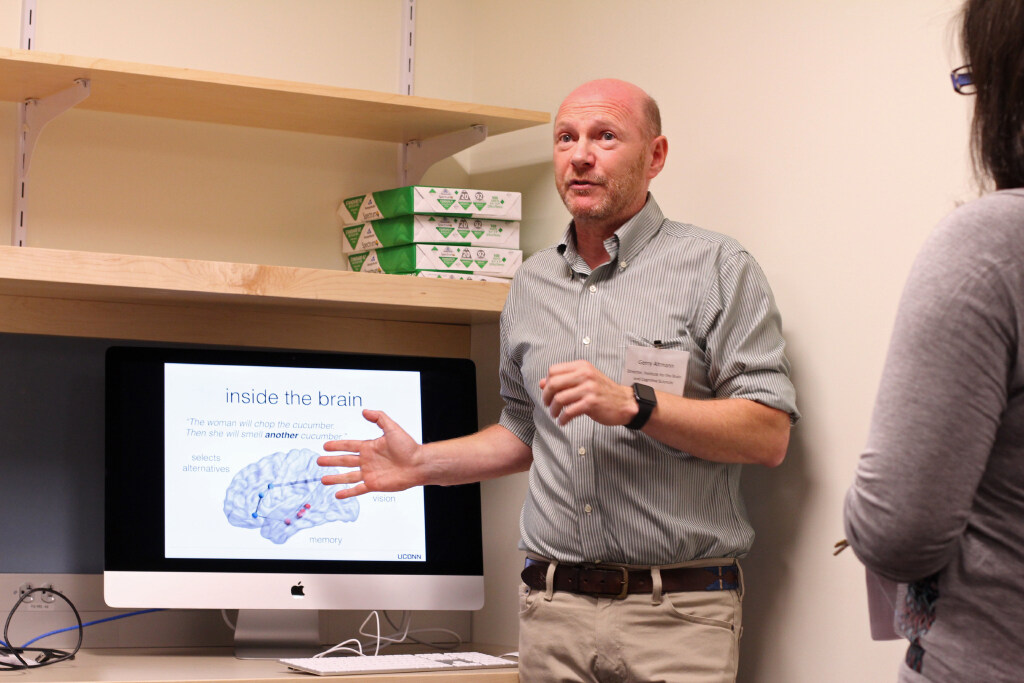 Research the Fitch Lab is focused on the study of behavioral consequences of injury or disruption of typical developmental processes in the young brain. To address this topic, we employ various rodent models of developmental brain injury/disruption and other genetic disorders, and then follow subjects as they develop by studying their behavioral and cognitive abilities.
The goal of the Human Behavioral Science Lab is to use behavioral neuroscience theory and methodology in human populations to help elucidate the neural bases of memory function. This translational approach takes advantage of the rich paradigms that have been extensively developed for testing nonhumans and extends them to human clinical psychology research.
We use a wide variety of methods to assess behavior in humans, including virtual reality environments such as a virtual Morris water task, a virtual radial-arm maze, and virtual place preference chambers. Furthermore, we use basic learning and memory paradigms such as fear conditioning and mental rotation tasks. Our primary data collection methods include behavioral data, functional magnetic resonance imaging (fMRI), diffusion tensor imaging (DTI), event-related potentials (ERP), galvanic skin response (GSR), and cardiac responses (ECG). We collect these data from a variety of individuals with and without psychiatric illness, including health controls, schizophrenia, substance abuse, Alzheimer's disease, posttraumatic stress disorder, and eating disorders. Additionally, we also examine the effects of a variety of drugs such as alcohol, marijuana, nicotine, amphetamine, and cocaine on memory function.
The Markus Lab at the University of Connecticut works with rat populations to study aging, memory encoding, neural network representation, and competition between brain systems. We are interested in understanding how an experience gets "turned into" a memory. Our lab focuses on how networks of neurons process and represent information. Clinical findings in humans show that the hippocampus and related structures are crucial for encoding the "what, when, and where" of an experience and forming long-lasting memories. Similar results are seen in rats. We test rats on a variety of memory tasks together with an examination of the activity of the neurons in their hippocampus.
Clinical Psychology
Clinical psychology trains students to conduct empirical research on the causes, assessment, and treatment of mental health conditions and to deliver evidence-based services that promote wellbeing across the lifespan.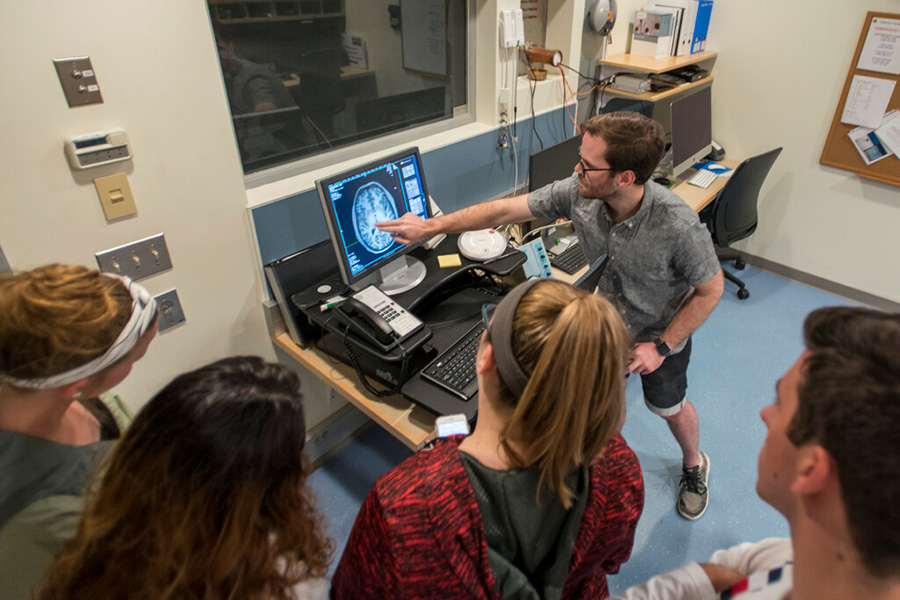 Developmental Psychology
Developmental psychology takes an integrative approach to the study of development from infancy to early adulthood. It investigates growth and transformation across multiple domains (cognitive, language, social, emotional), embraces a variety of theoretical perspectives, utilizes a wide range of methodologies, and crosses multiple levels of analysis.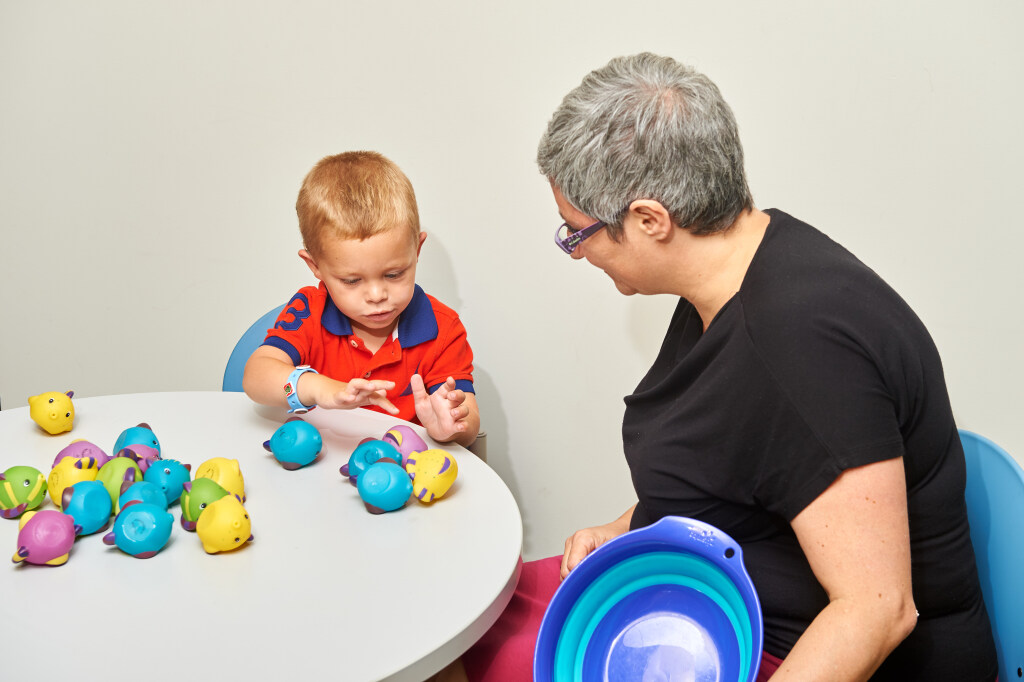 Language and Cognition
Language and cognition studies how humans represent and communicate both the external world and our internal states. Methods include behavioral experiments, neuroimaging, and computational modeling.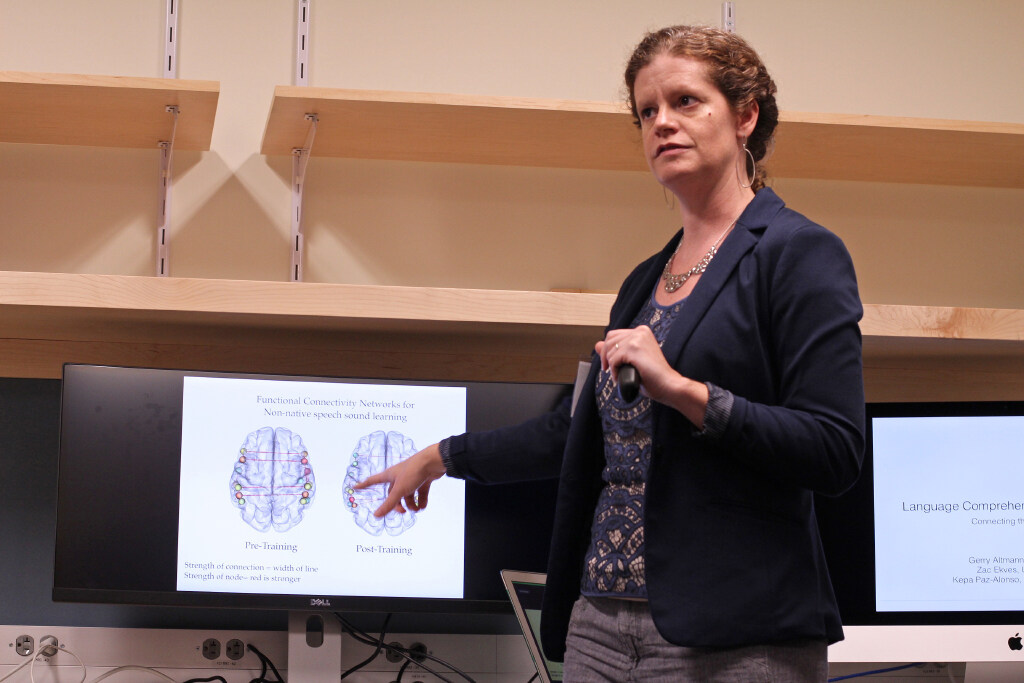 The Landi Lab seeks to better understand typical and atypical reading and language development using multiple cognitive neuroscience methodologies (MRI, EEG/ERP) and genetic analyses. Through this work we hope to identify causal mechanisms that contribute to the complex etiology of disorders such as dyslexia, specific comprehension impairment and specific language impairment. Please explore our website to learn more about our research and researchers.
Mammals perceive sound's frequency, shape and rhythm and use these cues to react to social communications and other natural sounds. In humans, these capabilities are diminished in a variety of cortical developmental disorders including specific language impairment, dyslexia and autism. In the Read Lab, we examine the neurobiology of sound perception at the single neuron, neural network and behavioral levels. In addition to developing comprehensive theories for how biological systems perceive sounds including social communications, we aim to develop new strategies for speech recognition, prosthetic hearing devices, and diagnostic tools for identifying central auditory processing disorders.
A central challenge in neuroscience is understanding how information is represented and processed in the brain. In the UConn Statistical Neuroscience Lab we address this challenge by developing computational tools to describe and decipher neural activity. Our work focuses on 1) modeling neural dynamics, interactions, and adaptation and 2) linking neural data with perception, behavior, and learning.
Social Psychology
Social psychology emphasizes important social issues—like health, prejudice, and discrimination—using multiple theoretical perspectives, methods, and levels of analysis, including individual, dyad, group, intergroup, culture, network, society, international, and ecology.