Founded in 1945, the Department of Psychological Sciences is one of the largest and most active scholarly communities in the UConn College of Liberal Arts and Sciences.
Our mission is to discover and disseminate new knowledge about the mind, brain, and behavior through research, teaching, and public engagement with fellow scientists, other professionals, students, and the general public. Our Department includes more than 60 faculty members conducting research and educating students across all five UConn campuses.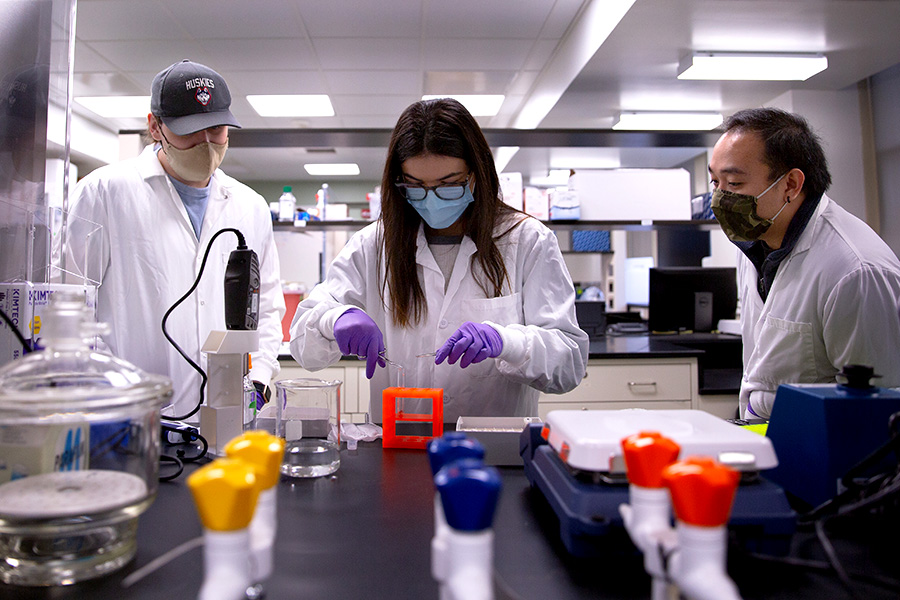 Research
Our faculty and student researchers use the scientific method to generate knowledge at all levels of analysis, from individual neurons to how individuals relate to each other in groups. Our strengths in neuroscience, cognition, language, and health have led our faculty to create university centers for advanced study in these areas.
The Department typically receives more than $12M annually in new federal funding for research and is consistently ranked in the top 15 psychology departments for total research and development spending by the National Science Foundation.

Learn more about research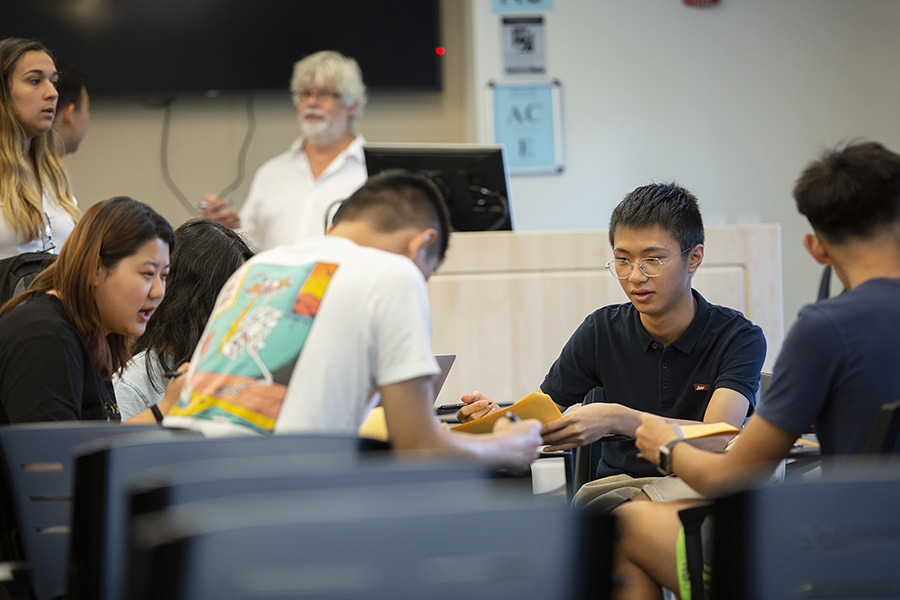 Undergraduate Education
The Department offers Bachelor of Science (BS) and Bachelor of Arts (BA) degrees in psychological sciences. We also offer a minor in psychological sciences and a joint minor in neuroscience with the Department of Physiology and Neurobiology.
Our major is one of the largest at the University of Connecticut, attracting students with a variety of interests and backgrounds. About half of our majors take advantage of experiential learning in individualized research courses in faculty laboratories each year. Alumni of our undergraduate program pursue careers in almost every field imaginable and pursue a wide range of graduate and professional degrees.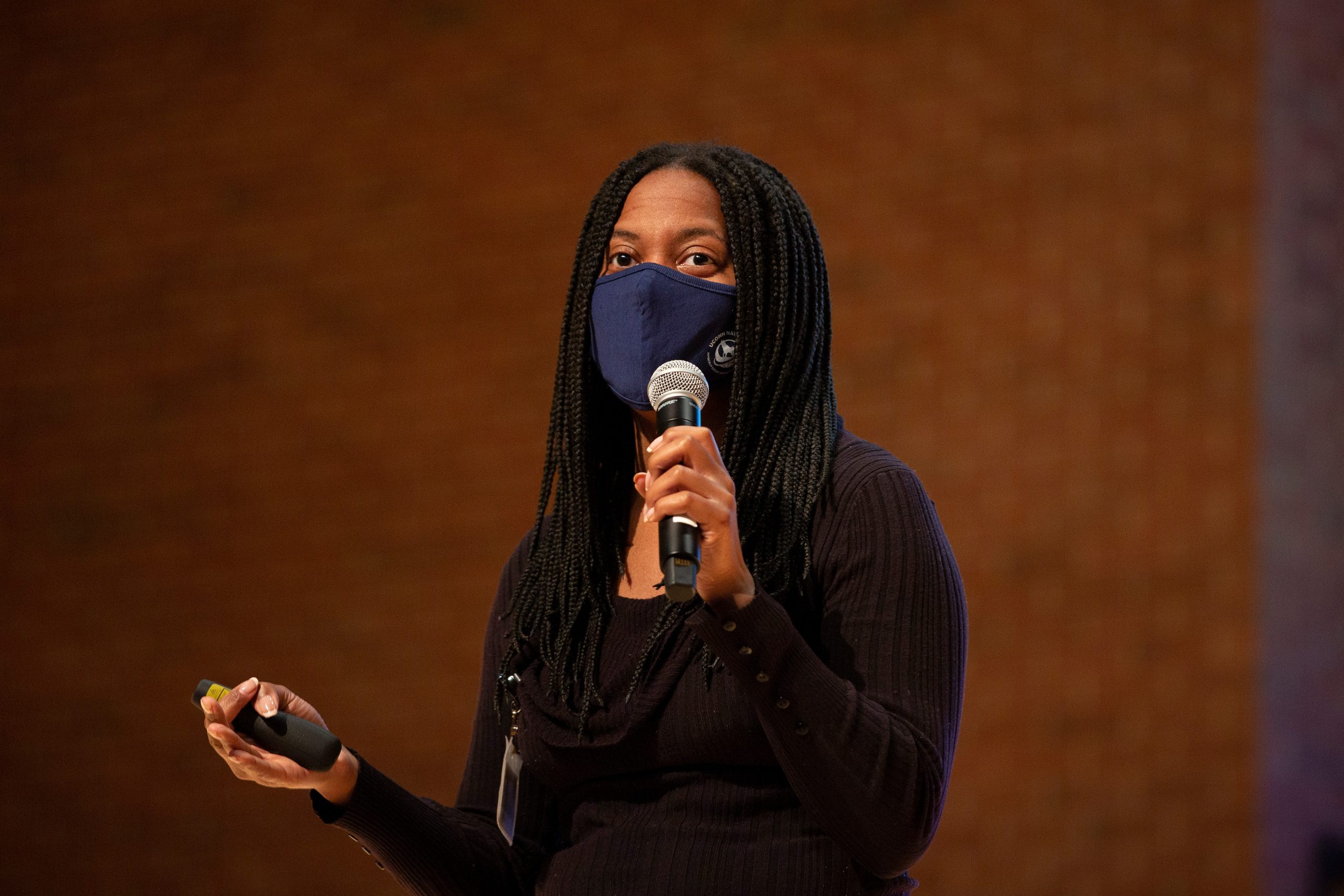 Graduate Education
The Department offers a Doctor of Philosophy (Ph.D.) degree in psychological sciences, as well as graduate certificate programs in quantitative research methods, health psychology, and occupational health psychology. We also offer graduate certificates in cognitive science and neurobiology of language, in partnership with the Cognitive Science Program.
Ph.D. students can choose one of eight areas of concentration. They gain hands-on teaching and research experience, as well as pre-professional experience in clinical and industrial settings. Many of our graduate students also receive financial support, including graduate assistantships, for participating in these experiences.

Learn more about graduate education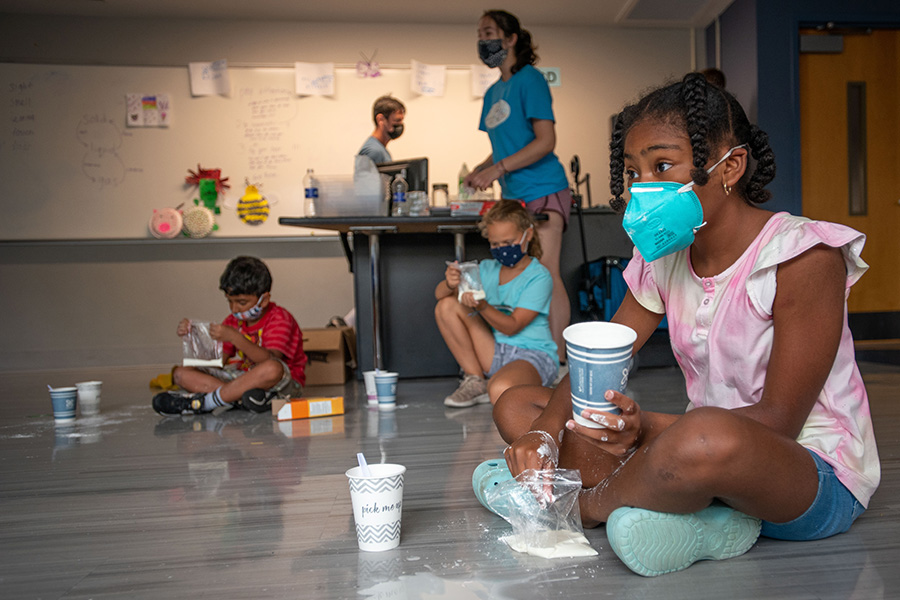 Service and Engagement
The Department is committed to serving communities at UConn and beyond. Our large introductory psychology courses contribute significantly to UConn's General Education requirements. Each year we teach thousands of undergraduate students in more than 25 different courses across all five UConn campuses.
Our faculty and students also participate in service and engagement initiatives. Our Psychological Services Clinic offers evidence-based treatment to the community and is a resource for educators needing assessments of students. Psychological sciences undergraduates have participated in field experiences with the state's Justice Department, the Department of Children and Families, and several community-based clinics and service providers. Our faculty members often collaborate with UConn Health, making a direct impact on the well-being of the citizens of the state.
Bousfield Psychology Building
The W. A. Bousfield Psychology Building was constructed in 1974 and named in honor of experimental psychologist and department head Weston A. Bousfield. The original building encompassed 60,000 square feet of office, laboratory, and clinic space. In 2012, the UConn Board of Trustees approved $22.5 million to renovate and expand the W. A. Bousfield Psychology Building, a reflection of the Department's growth, service, and academic excellence.
The Bousfield Annex was completed in 2013, expanding the original building by 30,000 square feet and adding shared research space, large seminar rooms, a Psychological Services Clinic, and a large atrium. Improvements to the old building along with the annex construction earned the complex a Leadership in Energy & Environmental Design (LEED) Silver designation.