Paige graduated from UConn in the Spring of 2019 with a degree in Psychological Sciences, Honors Track.
---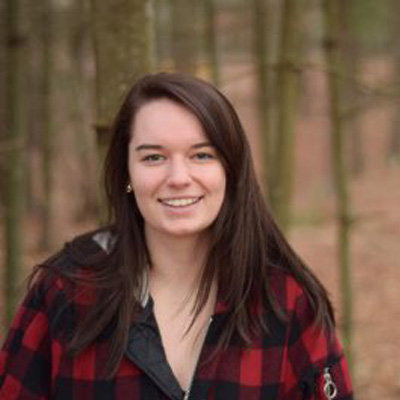 What are you doing now? Why did you choose to go into this field?
I am currently working as a Clinical Research Assistant in the Labs of Cognitive Neuroscience at Boston Children's Hospital. I primarily work on a study that is examining executive functioning in children with Autism Spectrum Disorder. We use a variety of play-based tasks to assess children's cognitive abilities, in addition to utilizing EEG to collect information on their brain activity while they play. I chose this job as a way to expand my research knowledge before applying to grad school and gain some more hands-on experience working with a population of kids I really care about and enjoy working with.
What do you hope to be doing 5 years from now?
Five years from now I hope to be working as a clinician in some capacity for children struggling with their mental health or with developmental delays. I've always loved working with kids, and I want to be able to help them enjoy all the excitement and adventure that comes with being a kid.
What was your favorite psych course you took?
My favorite psych course was Intro to Clinical Psychology with Oliver Johnston. The course really helped me learn a lot about a field I was interested in, and even though we went over a lot of information, my instructor was good about making the class really engaging and enjoyable!
What's a piece of advice you would give to current students in our program?
My biggest piece of advice is to not stress too much if your plans change, because they probably will! I spent the majority of my college career planning on pursuing one very specific grad program and career path, and now that I'm working, I'm realizing that there may be other paths that better align with my interests. Don't be afraid to explore different options, because you may find something you love even more that you never thought of.
---