---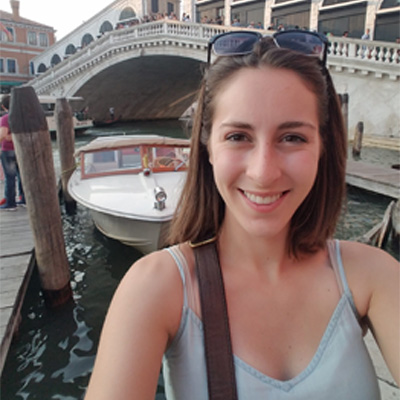 Kayla graduated from UConn in 2018 with her BS Psychological Sciences, BA in HDFS and a minor in Neuroscience.
What are you doing now? Why did you choose to go into this field?
I am currently working as a research assistant in the Early Detection Lab at UConn. I worked in this lab as an undergraduate student at UConn, and I was thrilled to get the opportunity to continue working with this amazing team after I graduated! I am also in the process of applying to clinical psychology graduate programs and plan to specialize in child clinical psychology.
How has your UConn degree helped prepare you for what you're doing now?
My time at UConn not only provided me with knowledge that will help me excel as I continue my education in clinical psychology, but I have also made many connections with UConn professors and students that have helped me navigate post-grad life and continue to work towards my goals.
What was one of your favorite things about UConn?
I always loved walking around campus during the Fall when all of the trees were changing color.
What was your favorite psych course you took?
My favorite psych course was Abnormal Psychology!
What's a piece of advice you would give to current students in our program?
Make the most of your time at UConn while you can. It sounds very cliché, but they will be some of the best years of your life.
---