---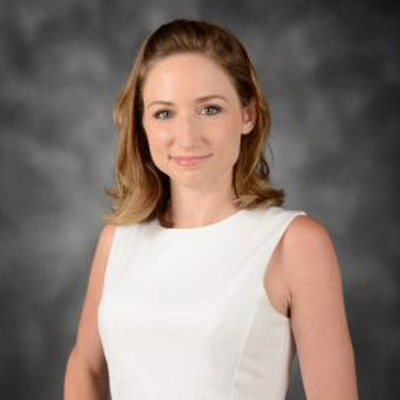 Valerie graduated from UConn is 2004 with a BA, double majoring in Psychology and French.
What are you doing now? Why did you choose to go into this field?
I went on to earn my MS in experimental psychology and my doctorate in Industrial/Organizational (I/O) Psychology. I'm an Associate Professor of Psychology and the Director of the Center for Applied Psychology at the University of West Florida. I teach courses to undergraduate and graduate students including Research Methods, Industrial Psychology, Advanced Organizational Psychology, and Workforce Diversity. I also conduct research on two major topic areas: (1) multiple role involvement such as work-family and work-school conflict and (2) gender barriers in the workplace. As the director of the Center for Applied Psychology, I do consulting work in the field of I/O and have an administrative role.
How has your UConn degree helped prepare you for what you're doing now?
At UConn, I went to the career center and took career surveys. That's where I learned about I/O first. They connected me to Janet Barnes-Farrell. I found community working in her lab and soon connected with several mentors. I began taking classes related to I/O such as Organizational Behavior and Industrial/Organizational Psychology. The content knowledge I gained proved very useful in graduate school. There are great people in the Psych program who genuinely care a great deal about students. I'm not sure this is true of other large schools who have a high research focus.
What was one of your favorite things about UConn?
I loved getting coffee and a bagel in the morning at the library. I can remember the smell of coffee as I strolled into the café area with a bag full of notecards to start a relatively relaxing day of study.
What's a piece of advice you would give to current students in our program?
My biggest piece of advice is to be an active agent in your career. The career-related self-development activities in which I was involved had a bigger impact than the coursework, e.g., going to the career center, job shadowing, internship, working outside of school (which made me appreciate I/O), talking to professors outside of class, speaking with graduate students, volunteering for research experience, and submitting to a conference.
---